key point
Beagles are the most common of the many different types of hunting dog breeds. Easygoing, curious and very charming.
Possessing extraordinary athleticism and speed, the Greyhound is widely regarded as the fastest dog in the world, possibly reaching speeds of 45 miles per hour.
With an unrivaled sense of smell, the Bloodhound is an ancient breed bred for hunting deer and wild boar.
The hunting dog is one of the oldest major dog breeds in the world. With their powerful senses and robust bodies, they have helped humans track their prey almost since the dawn of civilization. There are generally two different types of hound breeds: the sight hound, which tracks prey by sight and speed, and the scent hound, which patiently locates prey by following scent from a distance.
Some breeds have an excellent sense of sight and smell, blurring the two lines.
In total, there are more than a hundred different breeds of hunting dogs from all over the world. This article takes a look at 10 of the most popular and well-known breeds, covering many different types of hunting dogs around the world, from the rugged terrain of Afghanistan to the rolling hills of Ireland.
All of the dogs on this list make great companions and athletic playmates, but with their strong hunting instincts and potential for wanderlust, they need to be trained as a puppy to obey your commands and focus.
1. Beagle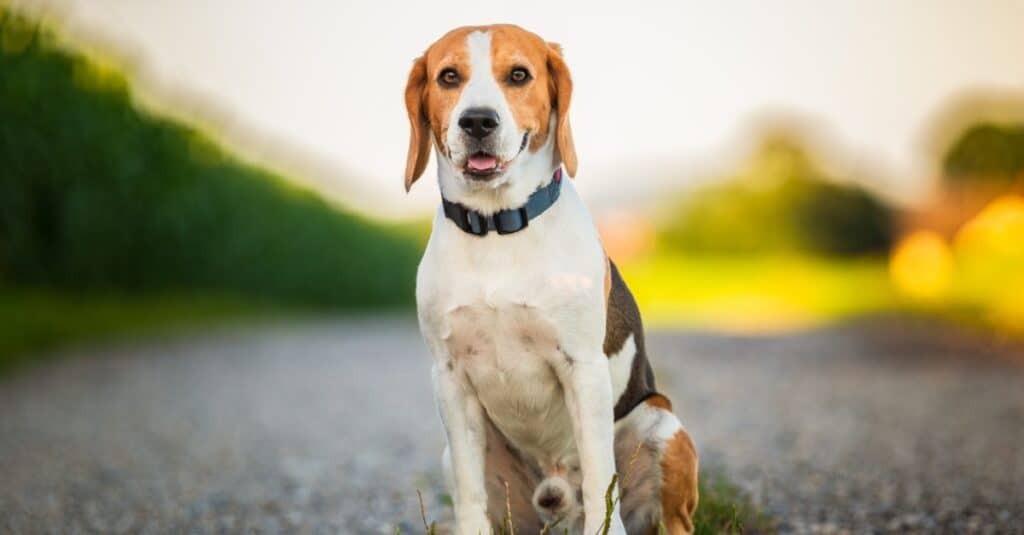 The Beagle is probably the most common of the many different types of hunting dog breeds (the American Kennel Club ranks it as the sixth most popular breed in the United States). Easy-going, curious and very charming, it was originally bred sometime in medieval England to hunt hares (an activity known as the Harrier).
Queen Elizabeth I is said to have owned a small breed of dog called the Pocket Beagle, similar to the modern day version. As pack dogs, Beagles thrive on social interaction and companionship. It also likes to participate in the activities of its wandering mind. This small dog is characterized by pendulous ears, an erect tail, and a muscular body.
The short, stiff coat is usually covered with black, brown/tan, white, and blue markings.
2. Dachshund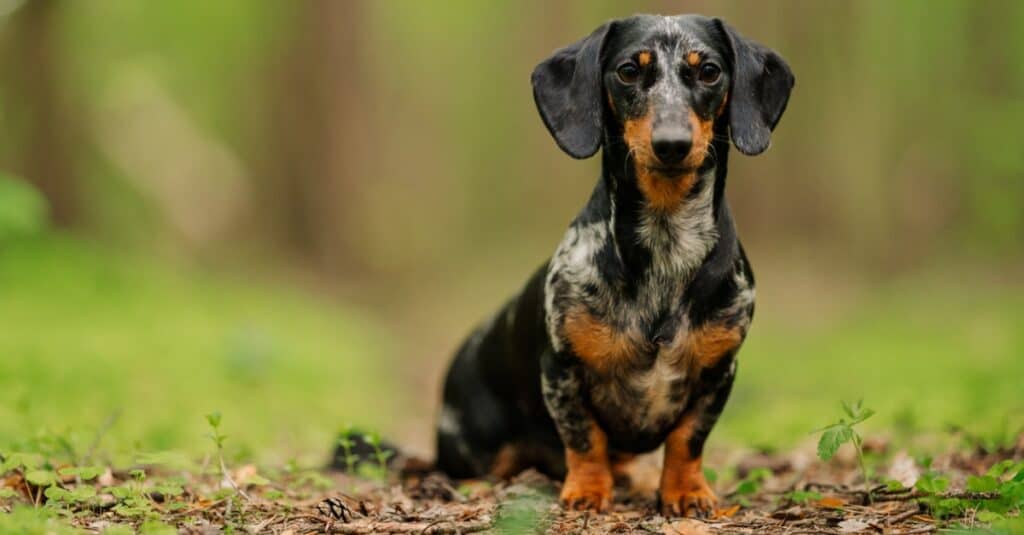 The Dachshund, also known as the Wiener or (German) Badger, is characterized by a long, slender body and a lively, charming personality. It was originally created about 600 years ago to hunt badgers in the wild. Its keen sense of smell, excellent digging ability, and low body low to the ground are all well-suited for this exotic pursuit.
But dachshunds are just as good at home as companions.
Playful, affectionate, and playful, this dog seems to charm everyone with his distinct personality. Queen Victoria is said to have been particularly fond of the breed. Available in standard or miniature sizes, the breed also has large, pendulous ears, a long snout, and a thin tail.
The coat can be smooth, strong, or even woolly. It also comes in many different colors, including black, chocolate, cream, wheaten, tan, and fawn.
3. Greyhound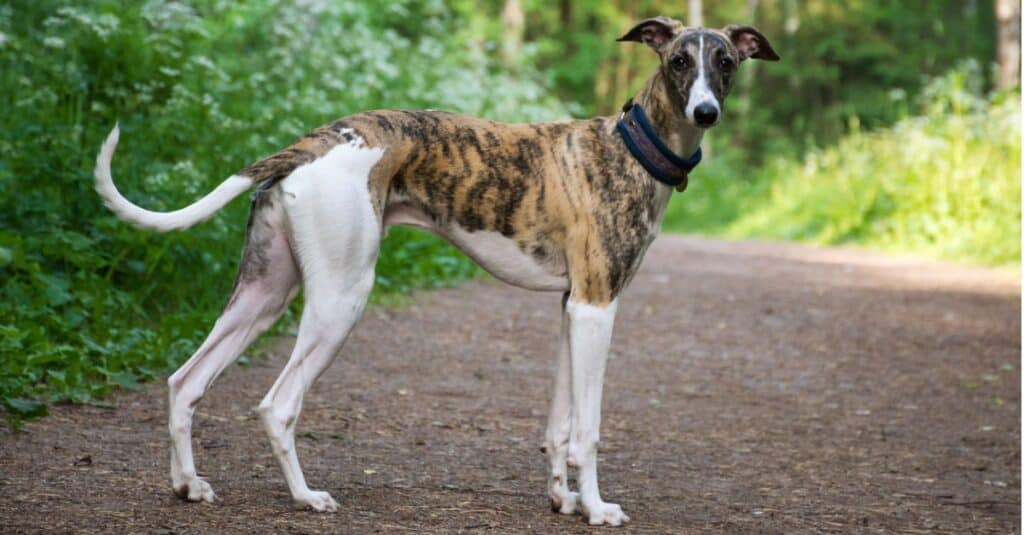 Greyhounds possess extraordinary athleticism and speed and are widely considered to be the fastest dogs in the world, reaching speeds of up to 45 miles per hour. Their long legs, muscular bodies, and aerodynamic skulls make them symbols of speed and strength.
Greyhounds are an ancient breed of dog dating back at least 5,000 years to the Fertile Crescent. It was especially popular in Egypt as a convenient symbol of pharaonic power.
Today, however, the breed is primarily associated with greyhound racing. Despite their enormous energy reserves, greyhounds are surprisingly gentle and calm at home. They know how to settle down and enjoy people's company.
The smooth greyhound coat can come in many different colors, including black, blue, red, and white, sometimes with a brindle pattern.
4. Basset Hound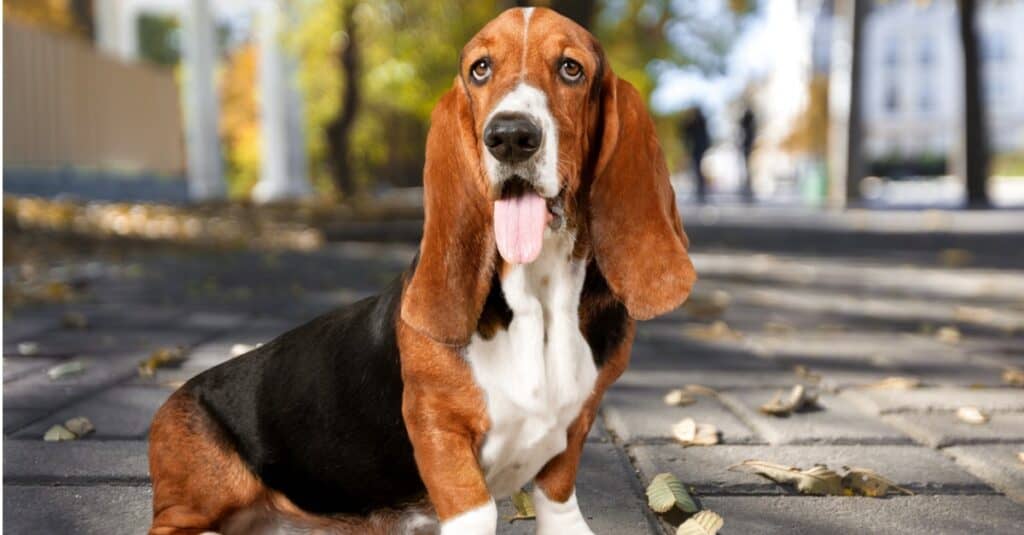 The long, pendulous ears and wrinkled skin give it an aged and wise, even sad, but lively Basset Hound is an athletic and talented hunter. The name basset means "low" in French and refers to short legs. It is thought that monks at the Abbey of St. Hubert in Belgium gradually bred this scent hound with sufficient strength and stamina to track hares over rough terrain.
The dog eventually became a favorite hunting companion of the French nobility.
Today, Basset Hounds are still considered to be very loyal and friendly companions, especially for families with children due to their patience and gentle disposition. The short, smooth coat is usually covered with black and white markings, also mixed with brown or tan.
5. English Foxhound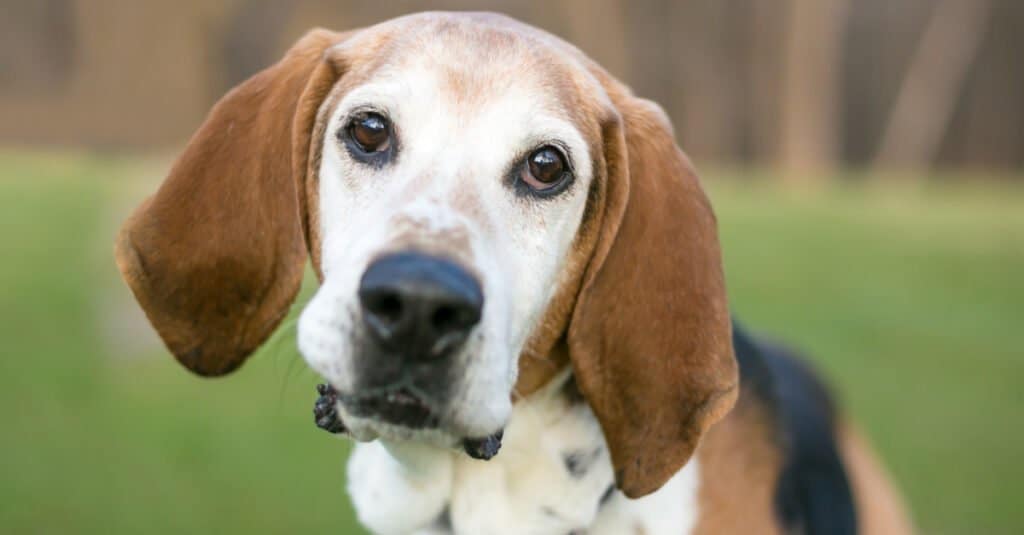 The English Foxhound, and its close relative the American Foxhound, were an integral part of the traditional English high society foxhound. Although the practice is now outlawed, the English Foxhound remains the island nation's signature hunting dog breed. Its gentle, affectionate and hardworking personality has endeared this breed to generations of owners.
With its hard, glossy black, white and tan markings (or just lemon and tan) coat, the English Foxhound looks a bit like a bigger version of the Beagle. The main difference between the English and American breeds is that the American Foxhound has a slimmer, taller body due to crossing with imported French hounds.
6. Whippet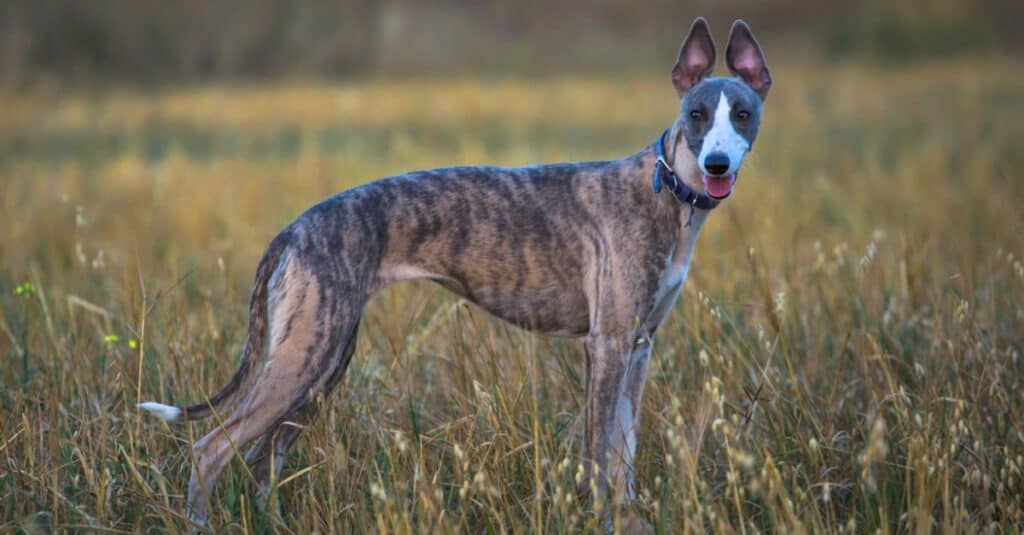 Originating in England in the 19th century, the Whippet is a smaller version of the Greyhound. Although originally known as the "poor man's greyhound," that nickname didn't suit the elegant and talented working breed. Retaining the lightning speed and affectionate personality of its ancestors, this medium-sized breed is popular for races, bait events, and even dog shows.
As long as they get enough exercise, they are very calm and gentle friends at home. People of all ages can enjoy their company.
7. Afghan Hound
Possessing very elegant long, silky coats, the Afghan Hound is one of the oldest dog breeds in the world, dating back thousands of years before the recorded history of the regions of modern Afghanistan and Pakistan.
While it was a very capable hunting dog with padded feet for the rough terrain of Afghanistan, this hunting breed is more likely to be in showrooms today.
They are good-natured and cute, but also a little cold and independent. Owners of all kinds can enjoy this elegant, dignified breed in their own homes.
8. Hound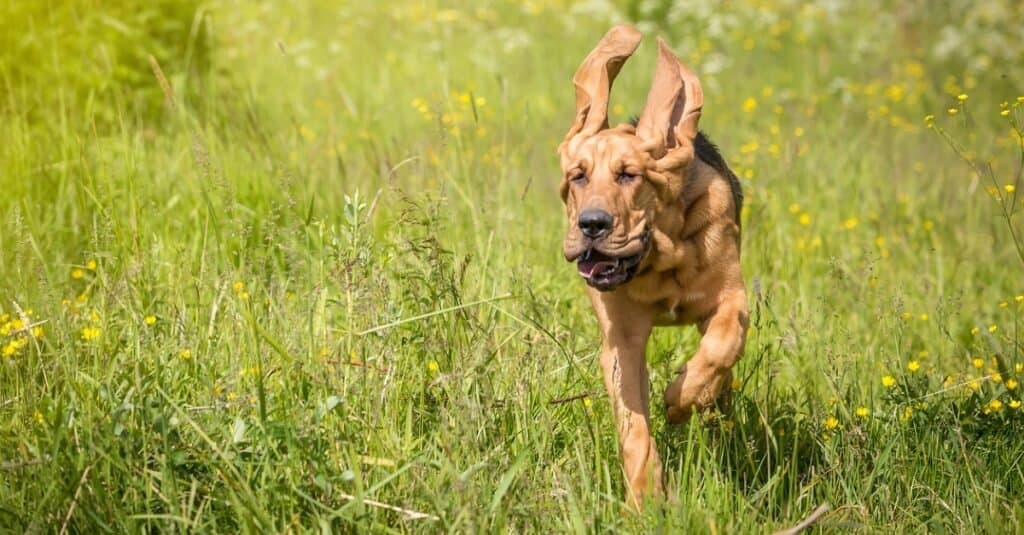 The name bloodhound comes from "blooded hound," referring to their pure blood. By the 1800's, hunting dogs were popular in America. Hounds and other hounds were sometimes used to track escaped slaves.
With an unrivaled sense of smell, the Bloodhound is an ancient breed bred for hunting deer and wild boar. It was later used to track lost and missing people. This makes it an ideal working dog for today's police and law enforcement. Easy-going, friendly Bloodhounds love to be with people, although obedience training can be a bit of a challenge as a puppy.
In appearance, they resemble a larger version of a basset hound. It can weigh up to 110 pounds and is characterized by a wrinkled face, large drooping ears and a long, erect tail. The short, stiff coat is usually black and tan, liver and tan, or red.
9. Irish Wolfhound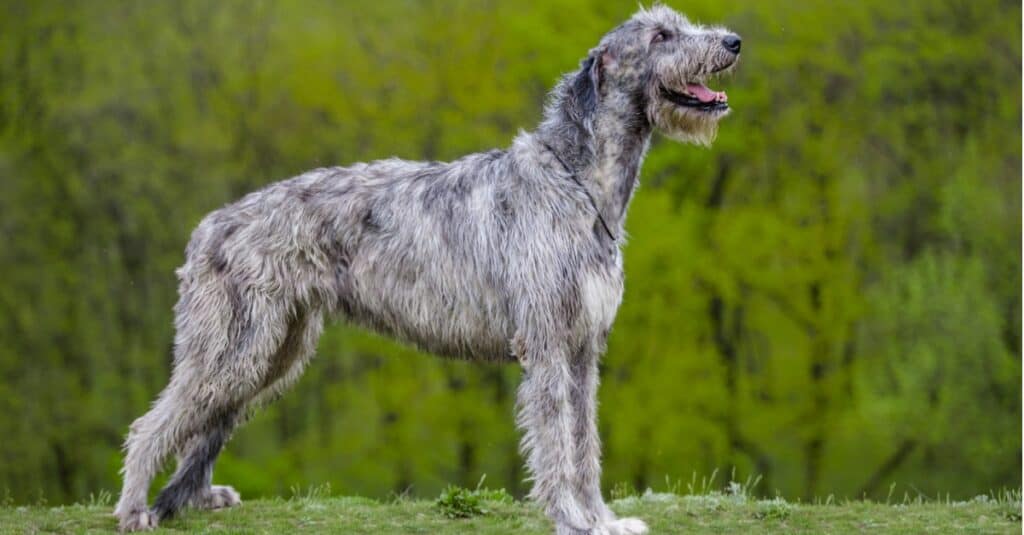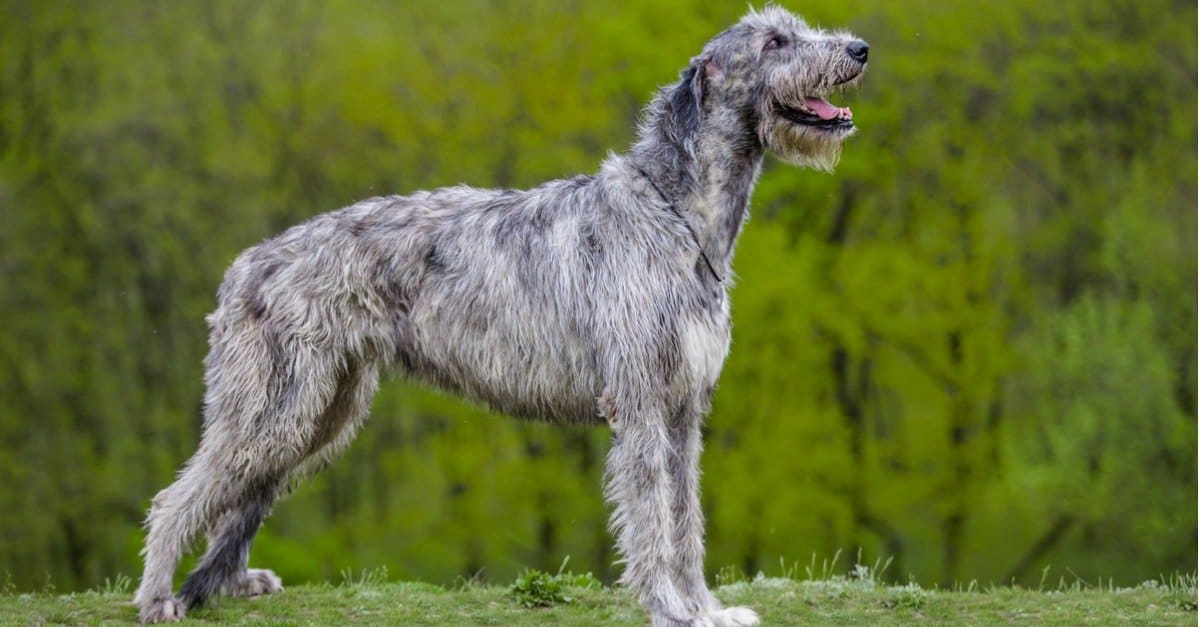 The large shaggy hound was originally bred to track and hunt wolves. For this, it was so successful that by the 18th century Ireland was wolf-free. This is a huge dog, weighing up to 180 pounds; puppies are often larger than the entire breed. Perhaps surprisingly, considering its large size and bold and bold temperament, the Irish Wolfhound is a very calm and affectionate breed that usually gets along well with its family. The stiff, shaggy double coat comes in a variety of different colors, including black, blue, brindle, cream, red, wheaten, and gray.
10. Salukis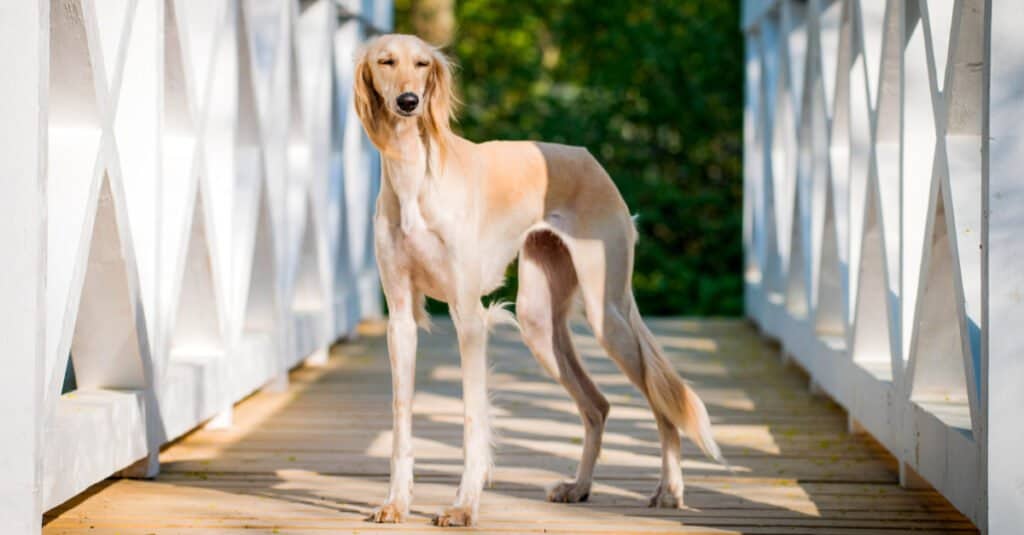 The Saluki is another ancient dog breed whose long history is thought to be closely related to the Greyhound. Originating in the Fertile Crescent, they share the same long legs, muscular body, and wide aerodynamic frame. While not as quick as a greyhound, there is some evidence that the Saluki may be the faster dog over long distances.
Throughout human history, they have been companions of royalty and very gentle and loyal pets. It has two different coat types: smooth and feathered. The latter has light decoration around the ears and legs. Acceptable coat colors include black, chocolate, cream, fawn, gold, red and silver, sometimes mixed with tan or white.
Hound Breed Summary
| rank | hound breed |
| --- | --- |
| 1 | Beagles |
| 2 | dachshund |
| 3 | greyhound |
| 4 | Basset Hound |
| 5 | english foxhound |
| 6 | whippet |
| 7 | Afghan Hound |
| 8 | bloodhound |
| 9 | irish wolfhound |
| 10 | Saluki |
I am broadly interested in how human activities influence the ability of wildlife to persist in the modified environments that we create.
Specifically, my research investigates how the configuration and composition of landscapes influence the movement and population dynamics of forest birds. Both natural and human-derived fragmenting of habitat can influence where birds settle, how they access the resources they need to survive and reproduce, and these factors in turn affect population demographics. Most recently, I have been studying the ability of individuals to move through and utilize forested areas which have been modified through timber harvest as they seek out resources for the breeding and postfledging phases. As well I am working in collaboration with Parks Canada scientists to examine in the influence of high density moose populations on forest bird communities in Gros Morne National Park. Many of my projects are conducted in collaboration or consultation with representatives of industry and government agencies, seeking to improve the management and sustainability of natural resource extraction.