↓ Read on to watch this amazing video
Like humans, dogs have different sleeping positions. While most pet parents don't pay enough attention to it, your dog's sleeping position can tell you a lot about how they're feeling at any given time. One of the most famous sleeping positions is the sphinx. However, there are several other possible poses for dogs.
More than just cute, photo-worthy poses, you can also learn about your dog's preferred sleeping position, which can tell you a lot about how he's feeling mentally or physically at any given time. Here are some of the most common dog sleeping positions and their possible meanings:
lion pose
The sphinx, as it is more popularly known, is one of the most popular dog sleeping positions. It is usually a resting position. In this position, your dog sleeps with his head resting on his paws. But your dog can also sleep like this, with the paws tucked under and the hind legs on the side.
When your dog is in the sphinx position, it is resting but not deeply asleep. This position makes it easy for the dog to stand up or take off immediately if there is any need.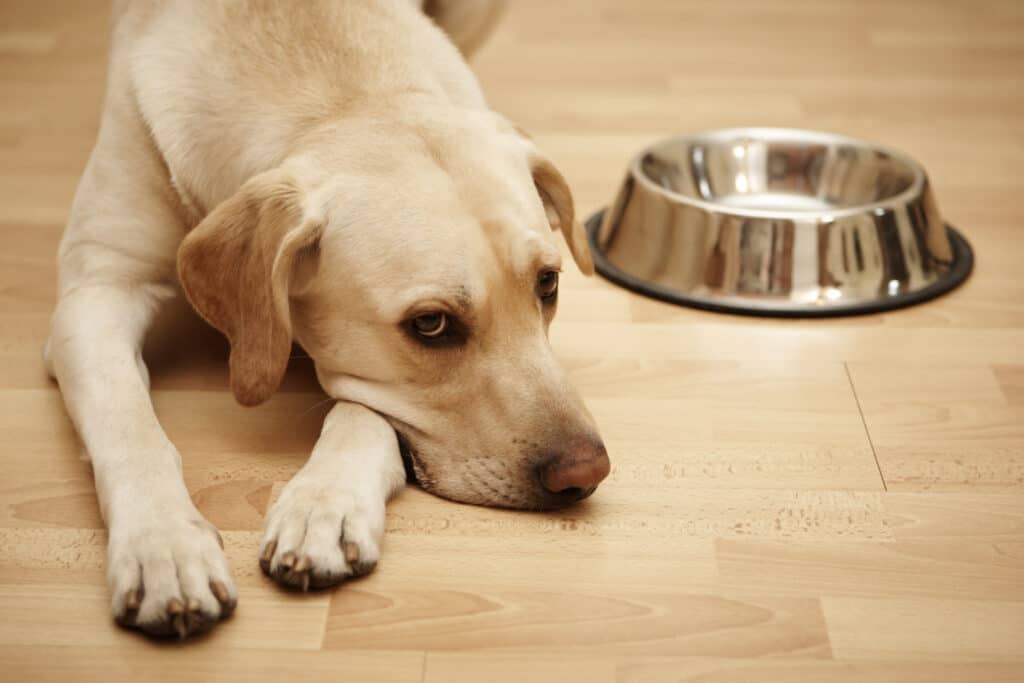 side sleeper
It is very common for dogs to sleep on their side with their legs stretched out in front of them. You may often find your dog in this position. Young and senior dogs with stiff joints especially like this position because it is safe and comfortable for their vital organs.
When your dog sleeps on its side, it means it feels safe and relaxed. This is a state of comfort, which means the dog is relaxed in a familiar environment and the temperature is optimal. Their paws are loose and free, which means that if your dog is dreaming, you may notice signs that it is sleepwalking or twitching.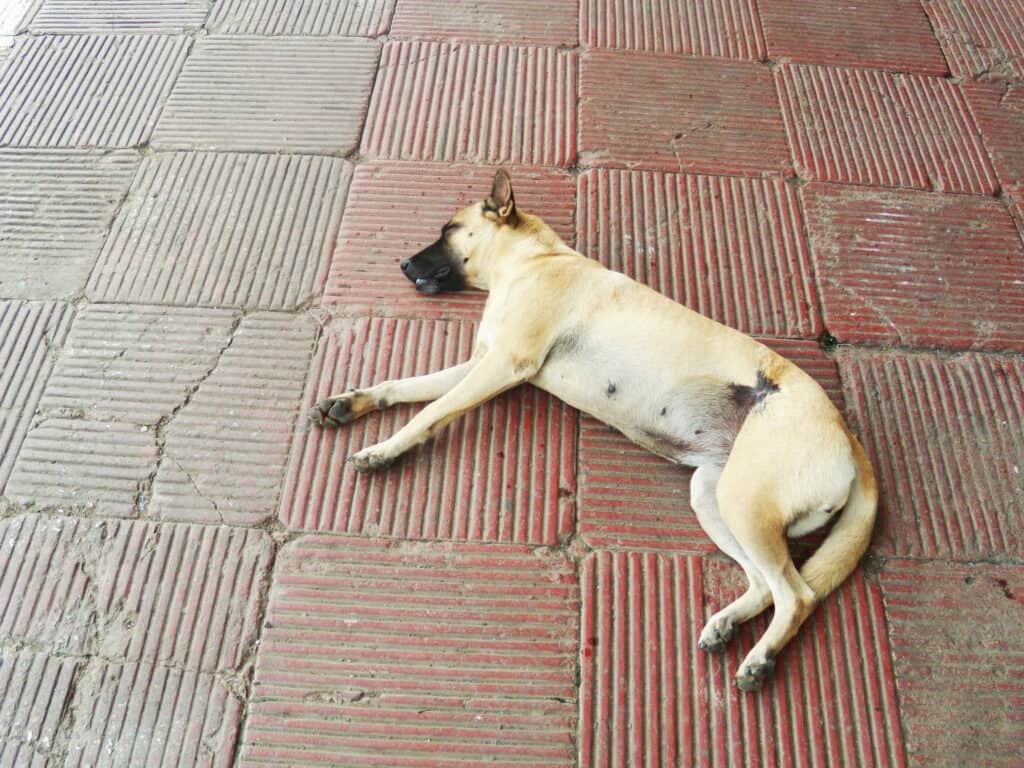 superman
The superman sleeping position is also known as "sploot". Your dog is in this sleep position while lying on the ground with his belly pressed against the floor. The front legs are stretched forward directly in front of it, and the hind legs are stretched back.
If your dog sleeps in this position, it is a sign that they are tired. However, since this position is fairly common for energetic and playful puppies trying to take a nap during play, it also means the dog is ready to start playing again in the blink of an eye.
Donut
A donut is arguably one of the cutest sleeping dog positions. In this position, your dog sleeps curled up with his entire body into a ball. All of its limbs are close to the body, and the nose may even touch the pouch legs, creating a sort of shrimp roll. Some dogs can even hang their tails over their bodies in this position.
The donut might be a cute pose for you, but it's a pose dogs often adopt when the surroundings aren't too favorable. When the weather feels too cold or windy, your dog may curl up to maintain body heat. Dogs may also sleep this way on their first night in a new environment.
hug worm
The cuddle bug is another cute dog sleeping position. It's a behavior left over from when your dog was a puppy, cuddling with other litter for warmth. If your dog is sleeping next to you or another dog, it will likely adopt this position. This is a great spot if your dog goes to bed with you or if you watch TV on the couch together.
Cuddler bug position signifies love and affection. This shows that your dog is familiar with you. If your pup occupies this position next to another dog, it is a sign that they are bonding.
head and neck lift
Your dog may be resting his head on the side of the dog bed or on the mat instead of laying it flat on the ground with the rest of his body. If your dog sleeps in this position, it may experience some difficulty breathing. Lifting its head and neck in this way allows it to take in more air than it would if its head were on the floor.
If your dog starts sleeping in this position, you should look out for other symptoms of dyspnea, such as noisy breathing, increased respiratory rate, or increased inactivity. If you notice any of these additional signs, you should contact your veterinarian.
on the stomach
Dogs often sleep on their stomachs on cold surfaces, such as kitchen floors or sidewalks. It's similar to Lion Pose, but more relaxed as they try to maximize contact between the bald skin of the belly and the cold floor.
If your dog is sleeping on his stomach on a cold surface, he is likely feeling hot and trying to use the temperature of the cold surface to regulate his own temperature. Your dog might sleep like this after a long day or a walk. You can help it regulate its temperature by providing water, a cooling pad, or frozen food.
at the back
In this position, your dog is lying on his back with his belly facing up and his legs dangling in the air, slightly folded and close to the body. While this may seem like an odd position for dogs, it turns out that it's actually one of the most comfortable positions for them.
Your dog may adopt this position when playing with you. It shows that it is familiar with you and is in a comfortable environment. Dogs can also use this position to cool their bodies as it allows maximum air flow to all parts of their body.
back to back
Sleeping back to back is similar to a hug. But in this case, your dog sleeps with its back against your body or another dog's back.
Like the normal cuddling position, the back-to-back position shows love, affection, and bonding. In fact, some experts consider this position to be more intimate than the regular hug position, since they only tend to do it when they're close to those they trust most.
Digger
A dog that sleeps in a burrowing position tries to snuggle against itself or cover itself with clothing, pillows, or blankets. When your dog sleeps in this position, it could mean that he is seeking security and comfort, or trying to calm himself down.
Hiding under a blanket may also be your dog's way of resting from everyone and getting some alone time. This is similar to how people use sleep masks to reduce distractions before bed. If your dog is showing signs of anxiety, wrapping him in a dog shirt can help relieve tension and cope better with anxiety.
best pajamas
LEVIBASIC COTTON STRIPED T-SHIRT
super soft and light
Made of 95% cotton and 5% spandex for comfort and hold
breathable material
Preventing dogs with allergies or skin conditions from licking wounds or rashes during recovery
The Feeling of a Hug Can Ease Anxiety
Check out Amazon
in conclusion
As a dog parent, you should always be aware of your dog's sleeping habits. Their sleeping position is one of the most important things to pay attention to. Your dog's preferred sleeping position can give you some clues about how it's feeling, so you can make adjustments if necessary.
Ready to discover the top 10 cutest dog breeds in the world?
How about the fastest dogs, the biggest dogs, and those who are – quite frankly – just the kindest dogs on earth? Every day, AZ Animals sends out lists like this to our thousands of email subscribers. The best part? free. Join today by entering your email below.
Next:
I am broadly interested in how human activities influence the ability of wildlife to persist in the modified environments that we create.
Specifically, my research investigates how the configuration and composition of landscapes influence the movement and population dynamics of forest birds. Both natural and human-derived fragmenting of habitat can influence where birds settle, how they access the resources they need to survive and reproduce, and these factors in turn affect population demographics. Most recently, I have been studying the ability of individuals to move through and utilize forested areas which have been modified through timber harvest as they seek out resources for the breeding and postfledging phases. As well I am working in collaboration with Parks Canada scientists to examine in the influence of high density moose populations on forest bird communities in Gros Morne National Park. Many of my projects are conducted in collaboration or consultation with representatives of industry and government agencies, seeking to improve the management and sustainability of natural resource extraction.