Did you know there is a National Pig Day!? It's the perfect time to set the record straight about these often-misunderstood animals. Pigs aren't dirty, and they're certainly not dumb! Pigs are actually exceptionally clean; they only roll in the mud to stay cool. And they have an IQ that can outwit most dogs, not to mention three-year-old humans.
Don't let the opportunity to celebrate these fascinating creatures pass you by!
When is National Pig Day?
National Pig Day is celebrated on March 1st. It's a special day to recognize domesticated pigs worldwide. The holiday includes special events and celebrations throughout the United States. Schools, zoos, and even sporting organizations get in on the fun! Don't be surprised if you see a pig party or even a pig parade come March 1st!
Why Celebrate Pigs?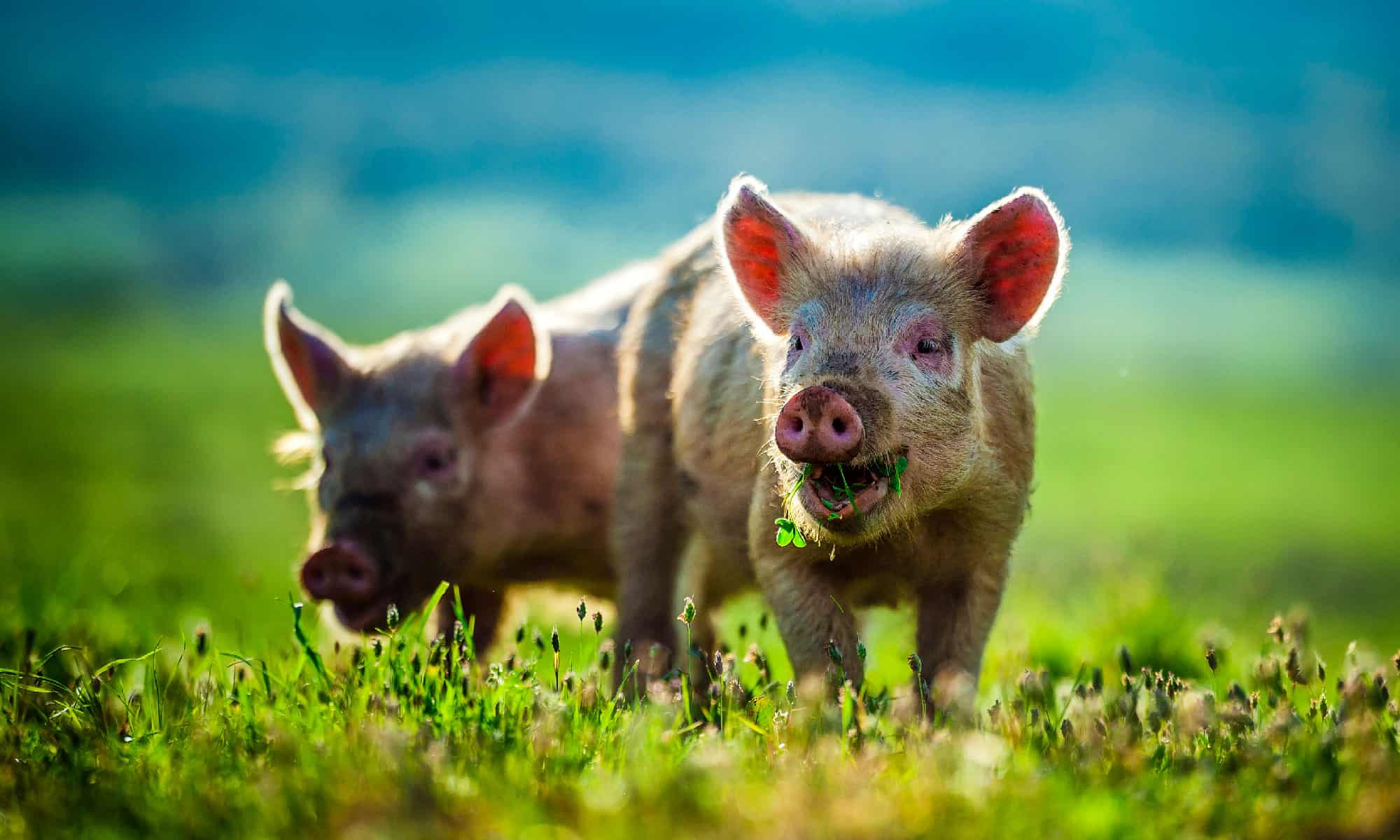 Why do pigs get a national day? Because they're incredible animals! Pigs are clever, intelligent, and self-aware. Only a few animals are intelligent enough to pass the mirror test, and pigs are one of them. This means pigs understand that mirrors are reflections and not a window to another animal. Pigs are so smart that you can even play video games with them! You can also teach pigs commands, such as how to sit or catch a ball.
History of National Pig Day
Why is the holiday celebrated on March 1st? The origin dates back to 1972. Two sisters, Marie Rave and Ellen Stanley, saw a need to recognize the intelligence of pigs.
The first celebration sought to enjoy pigs without eating them. News quickly spread about the holiday, and cities across the country began joining in on the fun.
But a history of pig acknowledgment goes back much further. In 200 BC, the Chinese used the zodiac to predict the future, and one of their most important animals was the pig! Fast forward to 1539, when Spanish explorer Hernando de Soto introduced pigs to Tampa Bay, Florida. By 1935, Porky Pig debuted one of the most iconic Looney Toons characters of all time!
Top 5 Ways to Celebrate National Pig Day
Go big on pig day! You can celebrate National Pig Day with special arts and crafts, movies, parades, and parties. Here are some of the best ways to celebrate:
Visit a pig rescue farm
Attend a pig parade
Throw a pig party
Host a movie night
Have an afternoon of arts and crafts
Whether you want to volunteer to help rescue pigs or have fun with a pig party, the choice is yours. Of course, celebrating is much more fun when you invite friends and family to join in on the fun.
Ask your household how they'd like to honor pigs, and let the planning begin! Pig-themed arts and crafts are always a great place to start if you're celebrating with little ones.
Make Kid-Friendly Pig Day Arts and Crafts
There's nothing cuter than pig-themed art projects! Start by making a simple toilet paper roll pig. You'll need a toilet paper roll, felt, googly eyes, glue, and markers or paint.
Begin by coloring the toilet paper roll pink. Now, using scissors, cut out ears on the top of the roll and add a u-shaped notch on the bottom for legs.
Next, glue the googly eyes to the front. Draw a cute tiny snout or use a small circular piece of felt. Finally, fashion a pair of felt overalls for your little pig. Glue the outfit on and wait for it to dry. In a few minutes, you'll have an adorable little stand-up piggy.
Watch Famous Pig-Themed Movies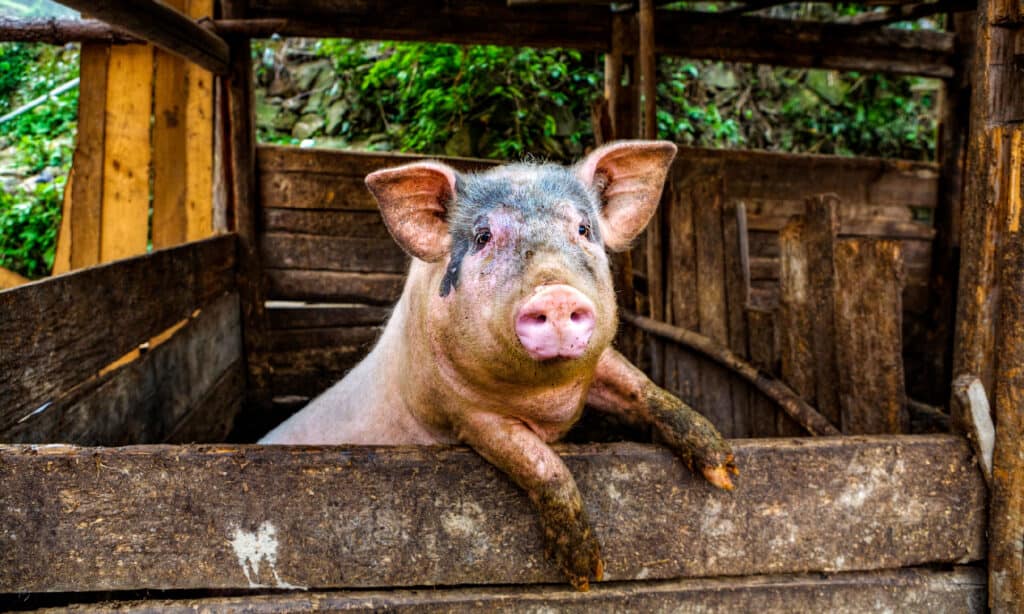 While you're crafting, why not play a pig movie too? Then you'll get a double dose of pink! Here is a list of some of the best pig-related movies:
Charlotte's Web
Chicken Little
Babe Pig in the City
Sing
The Muppets
Alternatively, you could choose a pig-themed cartoon. Watch a few episodes of Peppa Pig or throw on an episode of Looney Toons.
Visit a Pig Rescue Farm
Get out of the house on March 1st and visit an animal sanctuary. Pig sanctuaries are scattered across the nation, and they usually welcome visitors. It'll only take one trip to realize that pigs are a lot like dogs. These animals are emotionally sensitive, playful, and love attention.
If you're unsure where to go, search online for pig sanctuaries in the area, and then call the centers directly. Tell them you're interested in touring the location to celebrate National Pig Day. You can also inquire about possible volunteer opportunities. There are usually plenty of ways to give back to pigs!
Up Next
I am broadly interested in how human activities influence the ability of wildlife to persist in the modified environments that we create.
Specifically, my research investigates how the configuration and composition of landscapes influence the movement and population dynamics of forest birds. Both natural and human-derived fragmenting of habitat can influence where birds settle, how they access the resources they need to survive and reproduce, and these factors in turn affect population demographics. Most recently, I have been studying the ability of individuals to move through and utilize forested areas which have been modified through timber harvest as they seek out resources for the breeding and postfledging phases. As well I am working in collaboration with Parks Canada scientists to examine in the influence of high density moose populations on forest bird communities in Gros Morne National Park. Many of my projects are conducted in collaboration or consultation with representatives of industry and government agencies, seeking to improve the management and sustainability of natural resource extraction.