More exciting content:
Mountain Lions in Virginia
Mountain Lion (Puma) Populations by State
11 Incredible Mountain Lion Facts
Do cougars attack humans? What's this……
What do mountain lions eat? 20 animals…
Why do mountain lions scream?
↓
Read on to watch this amazing video
One of the big cats native to North America is the mountain lion, sometimes called the cougar, panther or cougar. It is a fearsome, agile predator that has successfully adapted to a variety of habitats. Mountains, coniferous forests, grasslands, swamps and dry scrub are all habitats for mountain lions.
While the mountain lion has a weaker bite compared to a lion at around 400 PSI, it is still very powerful. That's almost 2.5 times that of an adult. So even a small cougar can kill you. But if you live in Indiana, do you still need to worry about cougars? This article discusses everything you need to know about Indiana cougars.
Are there mountain lions in Indiana?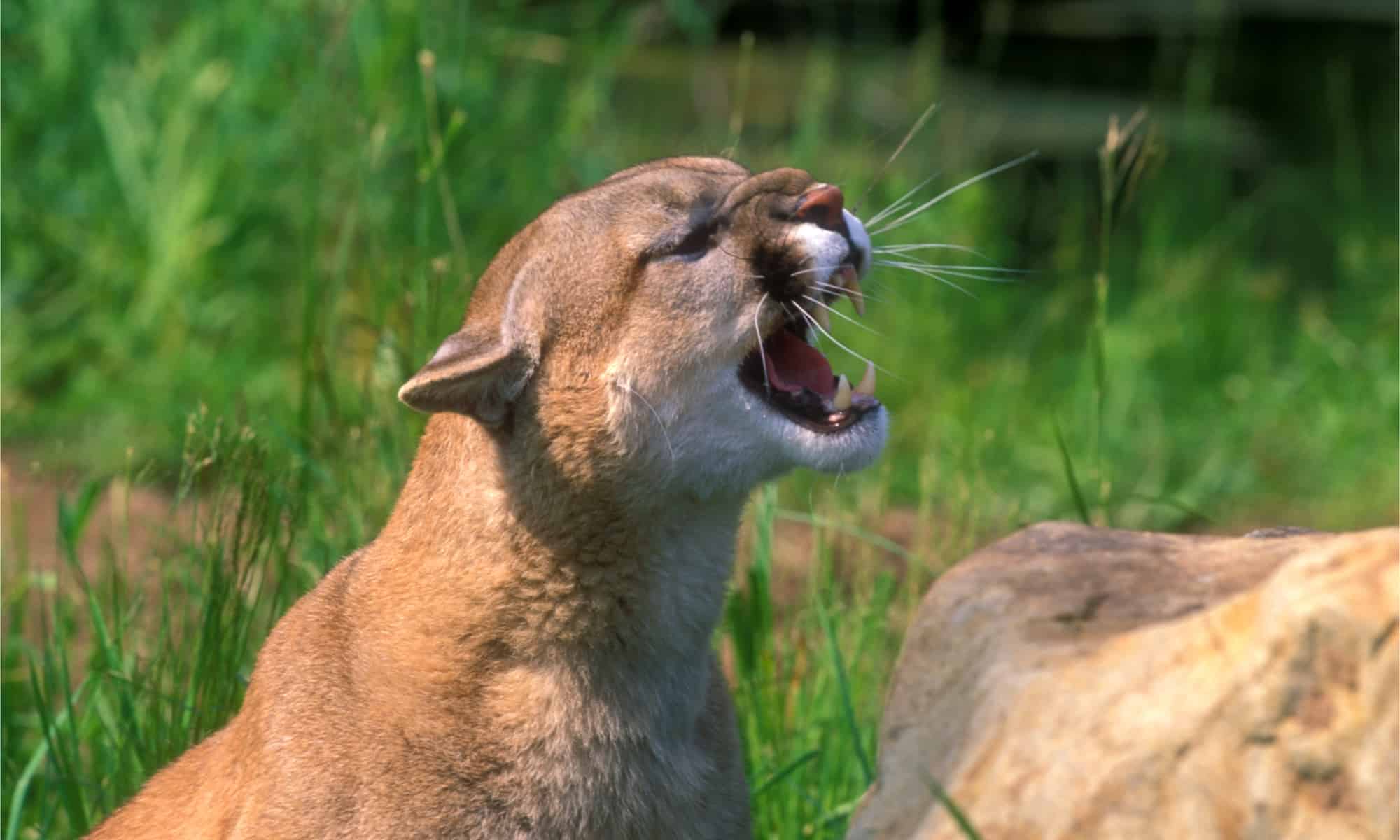 Simply put, there are no native cougars in Indiana today. Mountain lions previously roamed much of the eastern United States, but by the late 1800s they had completely disappeared from Indiana. Also, there are no breeding cougars in Indiana.
However, based on data collected by the Cougar Network and other states over the past decade, mountain lions appear to be spreading beyond their typical western habitat. This may be due to the increase in mountain lion populations in the western states. Often, young, wandering male mountain lions are found outside their western range.
While a few thousand cougars still roam free, their numbers have dropped dramatically from historic levels due to irresponsible shooting practices, habitat loss, and conflict with cattle herds.
Mountain Lion Sightings in Indiana
The DNR tracks sightings using a system for receiving, storing and reviewing reports of mountain lion sightings. The only reports of mountain lions, later confirmed, occurred in northern Greene County in the spring of 2010 and in the fall of 2009 in southern Clay County. While it is not known whether the animals described in these stories are the same, given its proximity, it is possible. Through this method, the DNR received numerous reports of cougars. However, most sightings are either inconclusive, not cougars, or the result of internet hoaxes.
The Indiana Department of Natural Resources was notified that a mountain lion may have been spotted in Benton County in 2019, according to Fowler police. Just a week before the alleged encounter, the DNR investigated another report of a mountain lion sighting near Veedersburg in Fountain County. However, the report was later confirmed to be a house cat.
"I saw something running around the corner and I put the limb down and I looked at it and it was chasing a cat," said a witness in Benton County.
A year ago, the Indiana Department of Natural Resources investigated tracking camera images from a farm in Johnson County. According to the DNR, reports of cougar sightings are common. But over the years, only two have been identified, likely lone individuals passing by.
Are Cougars Common in the United States?
Cougars, once widespread, are now found mainly in 14 western states, with the exception of a small endangered population in Florida. In the 1980s and 1990s, five tiny settlements regained their footing east of the Rocky Mountains, but their futures were uncertain.
Pumas have roamed North and South America since humans arrived in the Americas via land bridge from Asia 40,000 years ago. Both the African cheetah and the American jaguar share a common ancestor with the big cats.
Where do cougars live in the Americas?
Cougars are the most common mammals in the Americas and have a wide range. But decades of intensive hunting in the U.S. have seen their populations plummet. Cougars are able to reclaim some of their former range thanks to hunting bans and conservation initiatives. Although there is no permanent population in the eastern United States, passing cats can occasionally be seen in these states.
There are an estimated 20,000 to 30,000 mountain lions in the United States. Since mountain lions are solitary and nomadic, it is difficult to estimate their exact numbers. Some travel long distances to find prey, while others stay in specific locations and breed. They are also nocturnal, stealthy, and very good at avoiding humans.
They can survive almost anywhere, including the tallest snow-capped peaks, mountains, wetlands, woods, and deserts. These cats occasionally travel as far as the northeastern states.
Are cougars dangerous?
Because they can kill animals larger than themselves, mountain lions are extremely dangerous beasts. They have sharp claws, powerful fangs and excellent hunting senses to help spot their prey. Both prey and humans can die from a single cougar bite to the throat. The main danger posed by the mountain lion comes from its ability to ambush its prey. An approaching cougar may only be a few feet away before being seen by a human, by which time they are already in danger.
What to do if you encounter a mountain lion
Although rare, if contact with a mountain lion does occur, follow the advice of authorities in Western countries:
Never go near a cougar. Instead, give it room to let it escape.
Use large sticks, rocks, or other implements to protect yourself from attacks.
Open your shirt or jacket and raise your arms. Move your arms slowly, making a firm and loud sound.
Never try to run away from a cougar. Face the animal while standing and establish eye contact.
Keep your kids and pets close.
Many people are horrified at the thought of mountain lions, although Indiana is unlikely to see any. Since these are solitary animals, this is true even in western countries where there are breeding populations. Large cities, neighborhoods, and other places with human activity are less likely to see this species.
Next:
Mountain Lion (Puma) Populations by State
michigan mountain lions
mountain lions of georgia
I am broadly interested in how human activities influence the ability of wildlife to persist in the modified environments that we create.
Specifically, my research investigates how the configuration and composition of landscapes influence the movement and population dynamics of forest birds. Both natural and human-derived fragmenting of habitat can influence where birds settle, how they access the resources they need to survive and reproduce, and these factors in turn affect population demographics. Most recently, I have been studying the ability of individuals to move through and utilize forested areas which have been modified through timber harvest as they seek out resources for the breeding and postfledging phases. As well I am working in collaboration with Parks Canada scientists to examine in the influence of high density moose populations on forest bird communities in Gros Morne National Park. Many of my projects are conducted in collaboration or consultation with representatives of industry and government agencies, seeking to improve the management and sustainability of natural resource extraction.