if you ever read Moby Dick Or be lucky enough to see whales up close and you will have no trouble imagining their awe-inspiring majesty. These quiet, hulking mammals have captured the imagination of countless generations. Unfortunately, they also fueled the greed and bloodlust of whalers and poachers. As threats to their survival mount, we must ask: How many whales are left in the world?
From blue whales to humpbacks to the famous orca, discover the towering myths of these ancient animals!
types of whales
Whales, or cetaceans, are divided into two groups: baleen whales and toothed whales. As the name suggests, baleen whales (Mysticetes) have no teeth. Instead, they have baleen, a bristle-like substance made of keratin. This helps them filter krill and other animals from the water.
Toothed whales (Odontocetes) have traditional teeth to capture larger prey. Such cetaceans include dolphins and porpoises.
There are 14 species of baleen whales, including:
blue whale
fin whale
Humpback whales
gray whale
North Atlantic Right Whale
There are 72 species of toothed whales, including:
Baleen whales, also called majestic whales, are usually much larger and slower than toothed whales. The exception is the fin whale, known as the "greyhound of the sea". Baleen whales have two blowholes, while toothed whales have only one. Dolphins and porpoises are smaller than other whales. In addition to being the smallest of all species, porpoises also have relatively flat teeth.
How many whales are left in the world?
The International Whaling Commission estimates that there are at least 1.5 million whales left in the world. However, this estimate is incomplete as it does not cover all species. Therefore, it is impossible to know the exact number of whales left.
Certain species are sparser than others. Blue whales have attracted much attention due to their large size and endangered status. About 25,000 of these gentle giants are still living in the wild today, down from the 350,000 that roamed the oceans 200 years ago. Blue whales can grow up to 100 feet long and weigh over 400,000 pounds.
The situation is even worse for North Atlantic right whales, which are listed as critically endangered by the International Union for Conservation of Nature. Fewer than 500 live in the wild today. But worst of all are the baiji, a type of freshwater dolphin. There are so few of them that it has been speculated that they may have become extinct.
Are whales fish?
While both live in the ocean and share certain characteristics, whales are not fish. Whales are mammals, which means they are warm-blooded and give birth to live young. Depending on the species, they also breathe air through one or two stomata.
To help them regulate their temperature in cold water, whales are equipped with insulating blubber. Whalers have nearly wiped out right whales because of their extra-thick blubber, a valuable commodity that also keeps them afloat after death. This makes it easier for whalers to chop them up and take them on board.
whale predator
Despite their size, whales have few natural predators. The only creatures in the ocean that can effectively attack them are sharks and orcas. Even then, they prefer to cull calf (calves) from their mothers or groups. Mavericks are more manageable and don't fight.
Orcas are very social animals, relying heavily on their family groups for survival. Therefore, they often hunt in groups. This earned them the title "Wolves of the Sea". As top predators, they have no natural enemies and can hunt at will. Even the blue whale, the largest mammal on Earth, is occasionally attacked by killer whales.
However, orcas and sharks are not the biggest threats to whales. Despite enormous conservation efforts, humans hunted them all but to extinction and continue to threaten them today. Indirect sources of trouble, such as oil and plastic pollution, also threaten their health.
Why do humans hunt whales?
Humans hunt whales for a variety of reasons. First, whales provide a good amount of meat, which can be cooked like beef. It is also sometimes used in pet food. Recently, however, there have been concerns about the health of whale meat. Scientists have found environmental pollutants such as pesticides and heavy metals in blubber. These accumulate as the whales feed on fish and other mammals. Their prey, in turn, devour other organisms that contain these pollutants.
Whales also provide fat. This can be cooked to make whale oil, which is used in soaps, cooking fat and lamp oil. The practice was more common about a hundred years ago, although the Inuit still use it for these purposes. Today, it is more likely to be used in health supplements and medicines along with whale cartilage.
Commercial whaling has been illegal in most countries since 1986. This includes using whale body parts for profit. However, Japan, Norway and Iceland opposed the international ban. They continued to engage in whaling.
captive whales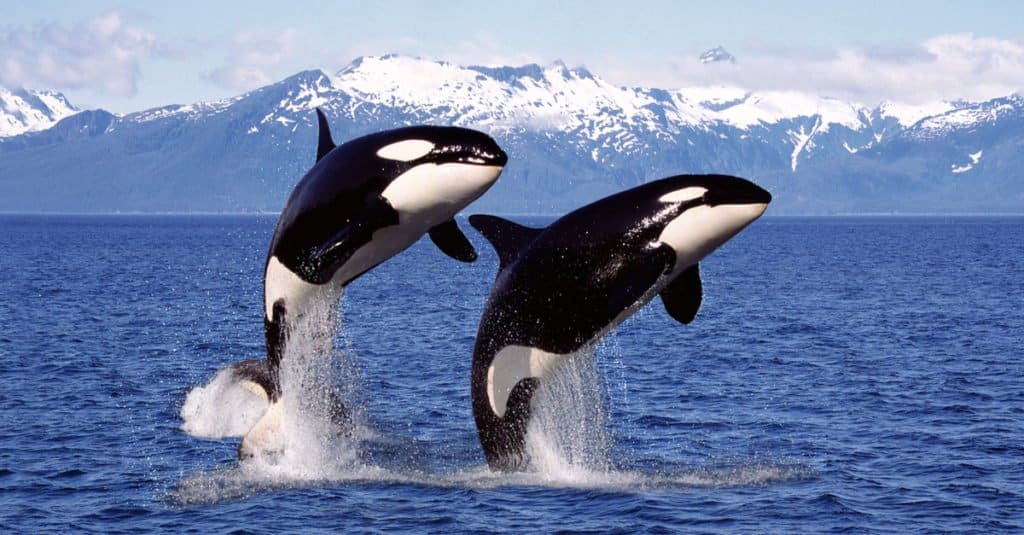 if you have seen free willy Throughout the film, you notice the controversy surrounding captive whales. Orcas, in particular, such as the movie's eponymous hero, have alarmed conservationists. As extremely social animals, they need other killer whales to live healthy and fulfilling lives.
Captivity severely limits their space and interactions. Illness, depression, stillbirth and premature death are common in captive orca populations. Ocean Park has drawn increasing criticism for its treatment of animals and its determination to continue displaying them to the public.
Capturing orcas is especially heartbreaking. They were cornered by commercial whalers, who often rounded up many at a time. Often, orcas die during the arrest process. Young orcas are often taken from their mothers earlier than normal. In fact, in the wild, male killer whales tend to stay with their mothers for life.
The process of transporting them to their new home is painful and dangerous, sometimes resulting in illness or death. It's not always the last trip they have to take. Some orcas have been transferred between facilities multiple times, adding unnecessary stress.
Other whales, dolphins and porpoises have suffered a similar fate, confined to restrictive enclosures and subjected to unnatural conditions. Conservation efforts must continue if these majestic animals are to be preserved into the future.
I am broadly interested in how human activities influence the ability of wildlife to persist in the modified environments that we create.
Specifically, my research investigates how the configuration and composition of landscapes influence the movement and population dynamics of forest birds. Both natural and human-derived fragmenting of habitat can influence where birds settle, how they access the resources they need to survive and reproduce, and these factors in turn affect population demographics. Most recently, I have been studying the ability of individuals to move through and utilize forested areas which have been modified through timber harvest as they seek out resources for the breeding and postfledging phases. As well I am working in collaboration with Parks Canada scientists to examine in the influence of high density moose populations on forest bird communities in Gros Morne National Park. Many of my projects are conducted in collaboration or consultation with representatives of industry and government agencies, seeking to improve the management and sustainability of natural resource extraction.