You may want to give Zyrtec to your dog for a number of reasons. As with any medical drug you'll give them, you want to make sure the dosage is correct and understand which side effects are typical and when they should be of concern. It is always good to get approval from your veterinarian before you start treating your dog for an undiagnosed problem. A medical opinion helps ensure that the underlying cause is diagnosed so you don't treat something that seems minor but is far more serious. This guide will help you understand the correct dosage to give your dog and how to do it safely.
What is Zyrtec?
Zyrtec is the brand name for an antihistamine that treats problems such as skin and allergy symptoms that can be caused by a variety of factors. The generic form of this drug is called cetirizine, and both versions work by blocking the effects of histamine in the body. Histamine is a chemical released by the body in response to certain substances, such as dust, food, or chemicals. This is the immune response after exposure to these types of pathogens. Histamine then acts on a person's eyes, nose, throat, lungs, skin or gastrointestinal tract, causing allergic symptoms. It has long been studied for its role in allergic reactions.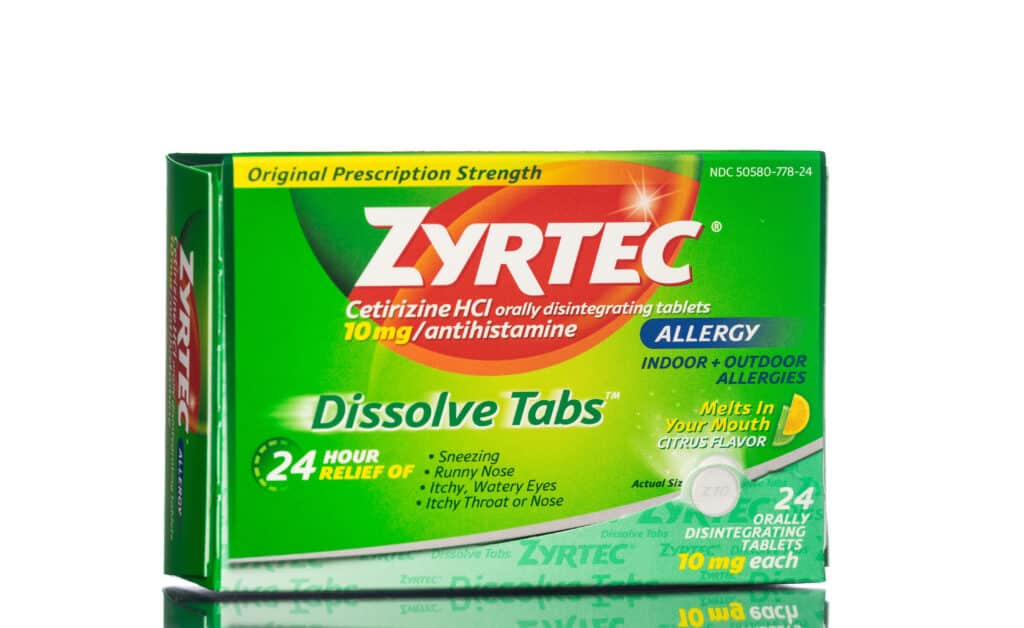 side effect
Zyrtec is generally well tolerated in dogs and does not cross the blood-brain barrier, so sedative effects are much less likely. If you want to take extra precautions to avoid sedating your dog, avoid other medications that can enhance the effects. If you are unsure of the side effects of any medications your dog is currently taking, you can contact your veterinarian and have them checked to see if they are depressing the central nervous system. Some other side effects are:
increased saliva
Vomit
lethargy
difficulty urinating
ADHD
impulse
constipate
Reasons to use Zyrtec
Before giving this medication to your dog, it is critical to make sure it will not interact with any medications your dog is currently taking. If your dog has a history of kidney disease or kidney problems, you will need to consult a veterinarian before taking the medication. Zyrtec can make the problem worse because it can cause your dog to retain urine. Take precautions if your dog has a history of allergies to antihistamines. Older dogs and dogs under a year old or any dogs with medical problems should be seen by a veterinarian. If you have any questions about your dog, call your veterinarian. When it comes to your pup, it's best to be extra safe. Now that the grisly details have been mentioned, here are a few reasons why you might want to give your dog Zyrtec:
Atopic Dermatitis: This type of dermatitis is usually caused by fleas, food, or direct contact with an irritant. It causes itchy skin and may cause the dog to scratch or lick excessively. This can cause the skin to become rough and irritated.
hives: It is better known by the name hives. It can be identified by red and raised sores on the skin. Hives can appear anywhere on a dog's body as well as in the mouth, ears and eyes. While the problem in dogs is uncommon, hives can be caused by shampoos, medications, or chemicals.
insect bites: Bug bites can cause hives and allergic reactions in dogs ranging from mild to severe. The most common insect bites on dogs are mites, ticks, fleas, bees, ants and other similar bugs.
itchy skin: This can be caused by some of the causes and infections listed above.
Environmental allergens: Allergies can be caused by tiny substances such as mold, pollen, or dust. It often occurs due to seasonal changes.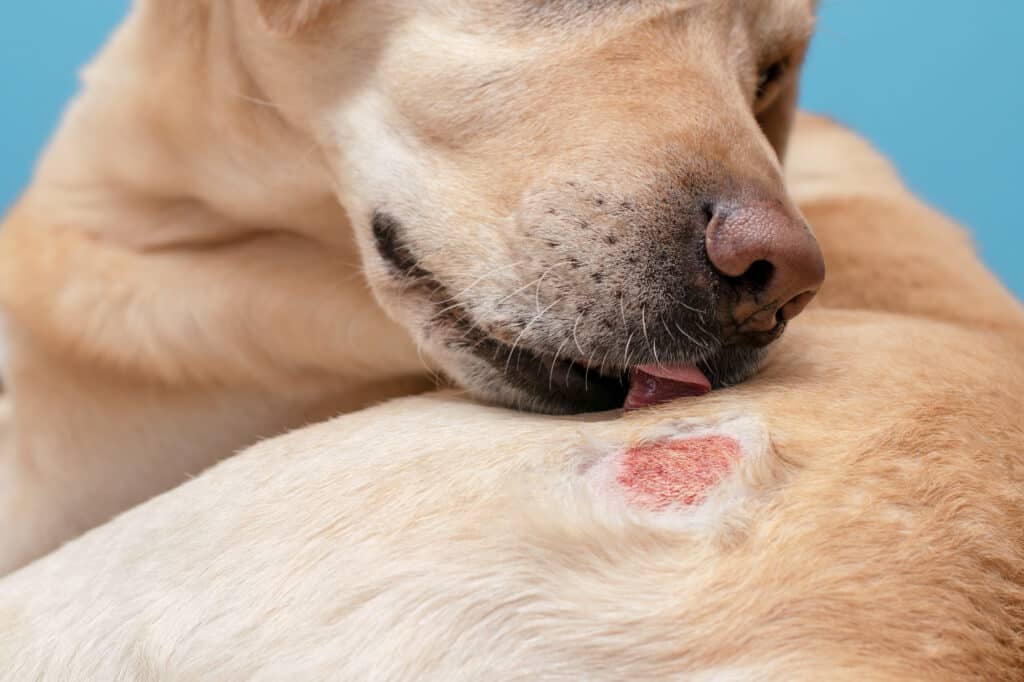 Zyrtec Dosage and Instructions
0.5 mg per pound of body weight is recommended for your dog. You can safely give Zyrtec to your dog up to 20 mg per day. It should only be taken orally. You can see a quick overview of the dosage here:
5 lbs: 2.5 mg or 1/2 of a 5 mg tablet
10 lbs: 5 mg or 5 mg tablet
20 lbs: 10 mg, one 10 mg tablet, or two 5 mg tablets
50 to 100 pounds: 20 mg or two 10 mg tablets
If your dog doesn't like taking capsules, there are a few things you can try. A pill dispenser, often called a pill ejector, can help your dog take pills. These look like syringes and allow you to put the pills near the back of your dog's throat. It's not pretty, but it works. There are pills hidden in the medicine bag, and dogs will eat them, thinking you are giving them something to eat. The most common option is to sneak it into their food.
Ready to discover the top 10 cutest dog breeds in the world?
How about the fastest dogs, the biggest dogs, and those who are – quite frankly – just the kindest dogs on earth? Every day, AZ Animals sends out lists like this to our thousands of email subscribers. The best part? free. Join today by entering your email below.
Next:
FAQ (Frequently Asked Questions)
Is Zyrtec safe for pregnant women and nursing dogs?
Although there are minor risks, Zyrtec is safe to take during pregnancy in dogs. This drug is excreted in the milk of nursing dogs and is not recommended.
Will an overdose of Zyrtec kill my dog?
If you suspect that your dog has taken more than the recommended dose and are concerned that they are overdosing, you should call your veterinarian immediately for help to find out what to do. Certain versions of Zyrtec contain pseudoephedrine, which can kill a puppy. The veterinarian will give detailed instructions and may let you in for emergency treatment.
How long does it take for Zyrtec to work?
Typically, within an hour or so, you'll see improvement, but this also depends on your dog's symptoms – the more severe it may be, the longer it may take to see results.
Thanks for reading! Have some feedback for us? Contact the AZ Animals editorial team.
I am broadly interested in how human activities influence the ability of wildlife to persist in the modified environments that we create.
Specifically, my research investigates how the configuration and composition of landscapes influence the movement and population dynamics of forest birds. Both natural and human-derived fragmenting of habitat can influence where birds settle, how they access the resources they need to survive and reproduce, and these factors in turn affect population demographics. Most recently, I have been studying the ability of individuals to move through and utilize forested areas which have been modified through timber harvest as they seek out resources for the breeding and postfledging phases. As well I am working in collaboration with Parks Canada scientists to examine in the influence of high density moose populations on forest bird communities in Gros Morne National Park. Many of my projects are conducted in collaboration or consultation with representatives of industry and government agencies, seeking to improve the management and sustainability of natural resource extraction.