key point:
Northern Intuit dogs were bred to be wolf-like canines for work and companionship. They have wolf-like features such as large heads, erect pointed ears, long bushy tails, strong legs, and yellow almond-shaped eyes.These dogs were used to represent HBO's Dire Wolf game of Thrones.
The Siberian Husky was bred by the Chukchi people in northern Asia as an excellent sled dog. Others are built for guardianship and companionship.
The Saarloos Wolfdog is a breed created by Dutchman Leendert Saarloos, who wanted to revive the primal instincts of the canine in a German Shepherd-like dog. He mated a male German Shepherd with a female wolf, then paired their offspring with a German Shepherd.
Sometime between 20,000 and 40,000 years ago, Dogs and wolves parted ways. Since the earth is about 4.5 billion years old, 40,000 years is a drop in the bucket in the evolutionary grand scheme of things, and some dog breeds still resemble wolves. So what are the dogs that look like wolves, and what are the dog breeds that are most closely related to wolves? See below for 8 dogs that look like wolves.
#1 American Alsatian
Breed as large companion dogs, the American Alsatian is covered in a variety of brown, black, and white coats. With their furry yellow eyes, the American Alsatian bears a striking resemblance to a wolf. In fact, when movies need dogs that look like wolves, they usually turn to the American Alsatian.
But acting is one of the few things they're good at. Although their lineage can be traced back to Alaskan Malamutes, German Shepherds, Great Pyrenees, Anatolian Shepherds and English Mastiffs – a genetic soup that includes true working dogs – breeders zoom in features of relaxation. As a result, American Alsatians today prefer to hang out and play with their beloved humans rather than labor.
Because of their docile nature, American Alsatians make great family and therapy dogs.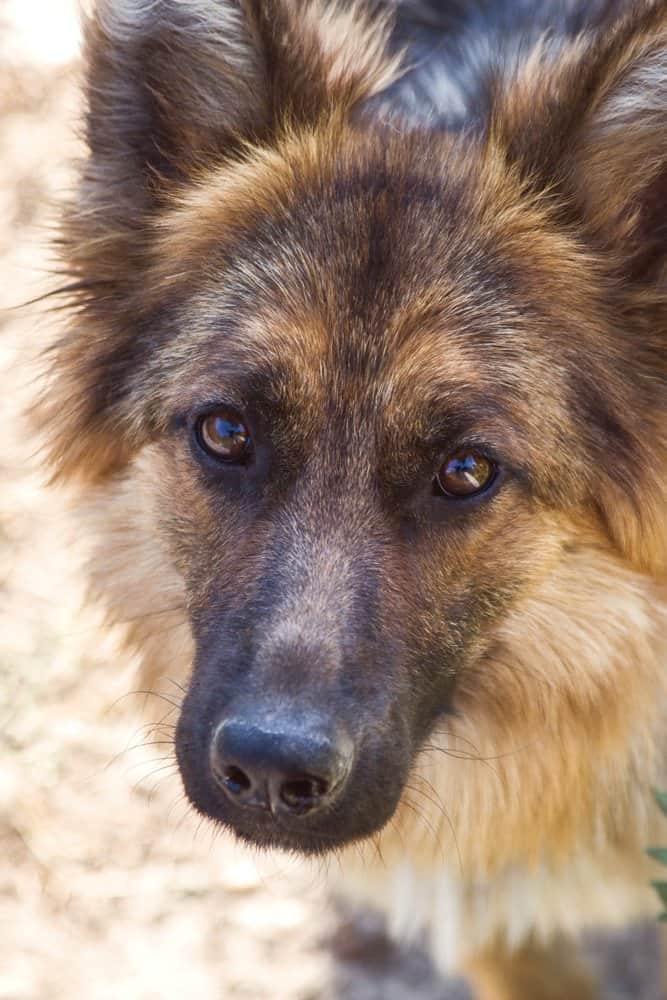 #2 Northern Inuit Dog
The Northern Inuit Dog – also known as the Kugsha – was bred expressly as a wolf-like canine for work and companionship. Like their wild brethren, Northern Inuit dogs have huge heads and erect, pointed ears. Their long bushy tails, strong legs and yellow almond-shaped eyes also scream wolf!
The exact lineage of the Northern Inuit remains a bit of a mystery, though there are traces running through the DNA of Alaskan Malamutes, German Shepherds, Samoyeds and Siberian Huskies. British Timbers, Tamaskans and Utonagans are offshoot breeds, but no major kennel club officially recognizes them.
Northern Inuit dogs claim Hollywood fame: They're HBO's Dire Wolf game of Thrones.
You can also enjoy: Top 10 friendliest animals on earth
#3 Siberian Husky
When asked to list dogs that look like wolves, most people immediately yell, "Siberian husky!" The medium-sized canine bred by the Chukchi people originally came from northern Asia. Some strains are suitable for sledging. Others are built for guardianship and companionship. They have erect, triangular ears and look a lot like their larger cousins, the Alaskan Malamute.
Designed to withstand cold temperatures, the Siberian Husky has two layers of fur and a long, bushy tail that curls over itself when cold. Most members of the breed are black and white – but some rare beauties wear sable and brown coats.
If you want a true story, heart-warming film about the incredible Siberian Husky, head to Togo. Good dog!
Read more about Siberian Husky dogs and how much hair they shed here.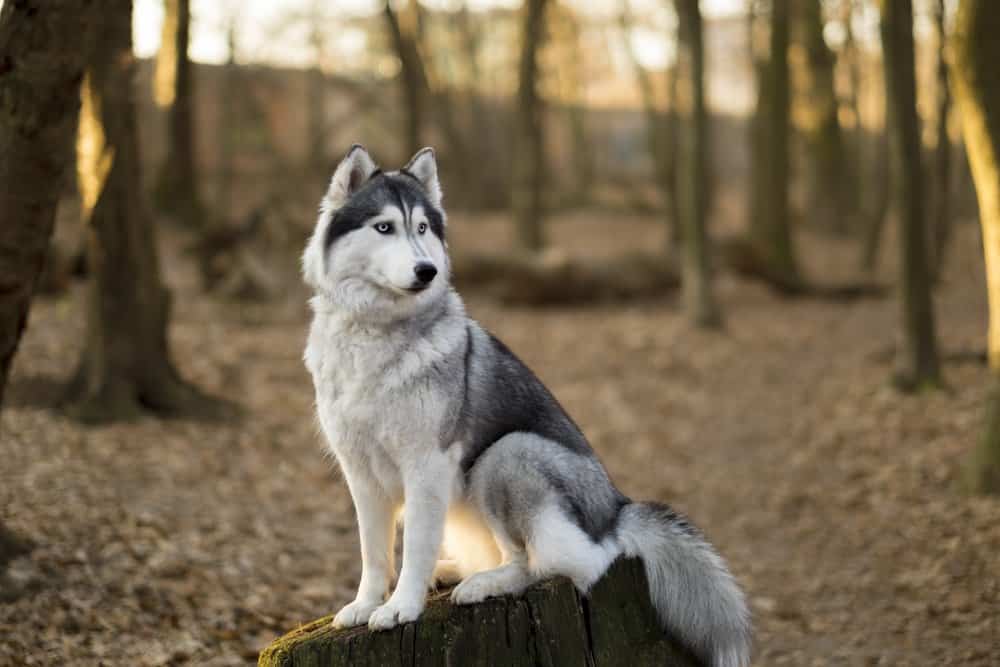 #4 Saarloos Wolfdog
Saarloos Wolfdogs are Breaking Bad for wolves – probably because they're a quarter lupine!
Saarloos Wolfdogs are German Shepherd and Eurasian gray wolf mixes with large, erect, pointed ears and long, thin legs.
Its original breeder, Dutchman Leendert Saarloos, wanted to revive the primal instincts of the canine in German Shepherd-like dogs. He thought the working hounds had become too soft and wanted to reintroduce some wolves. To do this, he mates with a male German Shepherd and a female wolf. The Saarloos then paired their offspring with German Shepherds.
But the results betrayed the vision of the breeders. His offspring turned out to be docile companion dogs. Today, the Dutch Kennel Club recognizes the breed and often touts them as great for outdoor families.
#5 Canadian Eskimo Dog/Canadian Inuit
The Canadian Eskimo Dog, known as a "qimmit" by some Inuit people and the Canadian Inuit Dog by the government of Nunavut, was bred for work. Medium-sized, with large triangular ears and black, almond-shaped eyes, the Canadian Eskimo Dog exudes an undeniable wolfish vibe.
Unfortunately, they too are facing extinction. According to the last surviving counts, there are only about 300 thoroughbreds left.
What is causing the decline in the Canadian Eskimo Dog population? Canine enthusiasts have linked the breed's misfortune to a decades-long culling campaign by the Royal Canadian Mounted Police. Between 1950 and 1970, Canadian law enforcement officers routinely killed Canadian Eskimo Dogs. An estimated 20,000 dogs were killed during this time.
Aboriginal people remember the campaign as a power play that hurt Aboriginal communities. The RCMP insisted the execution was an unfortunate but necessary measure due to public health concerns.
To learn more about huskies (called "Eskies"), click here.
You might also like: 5 Biggest Animals in the Ocean
#6 Alaskan Malamute
Malamutes fall squarely into the "dog that looks like a wolf" category. They're almost identical to the Siberian Husky — except they're bigger and fluffier.
The Alaskan Malamute is a cold-weather canine that can pull sleds and can withstand arctic temperatures.but emptor emptor: All that baked fur – making them look like wolves – fell off! Malamutes shed, shed, and shed more.
However, if you're in the market for a large puppy that's lovable, loyal — and won't bother you with shed fur rugs — the Malamute is a breed worth exploring. Still, buy an extra if you can! Like wolves, Malamutes love to live in packs.
Learn more about Malamutes here, who can be affectionate and a little bit stubborn.
#7 German Shepherd
The German Shepherd is the second most popular dog breed in the United States and one of the most common wolf-type dogs. They come in a variety of colors and, like their lupine ancestors, wear double fur coats. The large, perky ears of German Shepherds also pay homage to their wild roots.
People are quick to accuse German Shepherds of being overly aggressive, but in reality, most Shepherds are just indifferent to strangers — not hostile. Individuals who join families as puppies are often cuddly, cuddly animals. They are also smart and quick learners.
However, if they don't feel seen and loved, German Shepherds can express their frustration destructively. So if you're thinking about welcoming someone into your life, make sure you can shower them with love and attention.
To learn more about German Shepherds, click here.
#8 Swedish Hound
Our final choice for a wolf-looking dog is the Swedish Wahlhound. At an average weight of about 25 pounds and 12 inches tall, the Swedish Wahl Hound is the leader of the pack of wolf-type dogs. Though small, their distinctive ears, thick coat, and sturdy build are a testament to their roots.
The Swedish Wahlhound is a 1,000-year-old spitz breed adopted by the Vikings as their dog of choice for herding their cattle. The stocky breed also regularly joins them on longboat voyages. The breed is closely related to the Pembroke Corgi, and historians believe the Vikings may have brought the Pembroke Corgi back to their homeland from Wales and bred the Swedish Wahlhound breed, or brought the Swedish Wahlhound with them. Go to the Welsh coast and mate with corgis there.
But people with allergies should be careful with Vallhunds. These high-spirited dogs bleed twice a year—and shed a lot of fur for their size.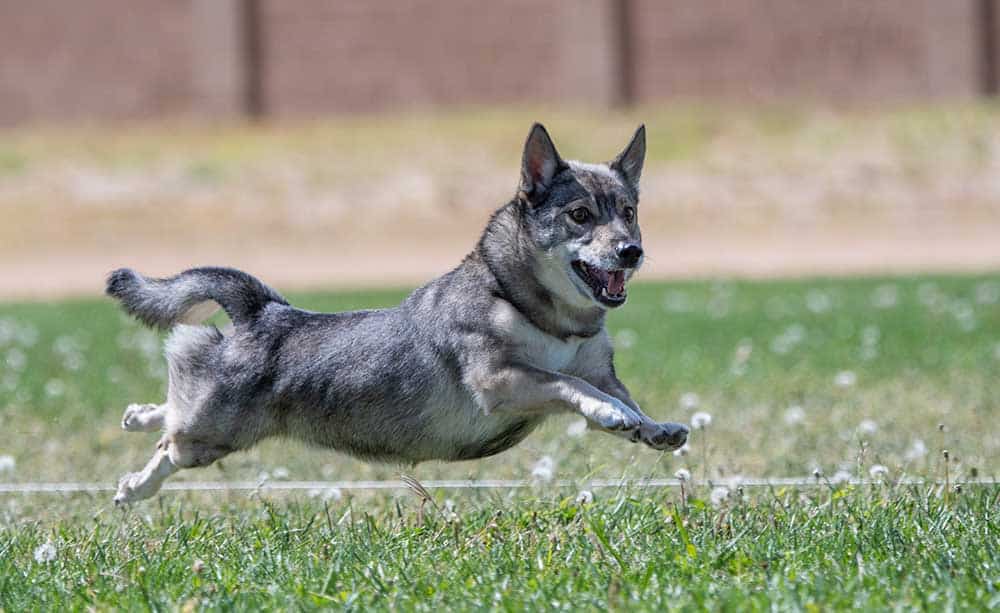 Summary of 8 Dog Breeds That Look Like Wolves
Let's review a dog that might dress as a wolf:
| rank | dog |
| --- | --- |
| 1 | American Alsatian |
| 2 | northern inuit dog |
| 3 | siberian husky |
| 4 | Sarus wolfhound |
| 5 | Canadian Eskimo Dog/Canadian Inuit |
| 6 | alaskan malamute |
| 7 | german shepherd |
| 8 | swedish hound |
I am broadly interested in how human activities influence the ability of wildlife to persist in the modified environments that we create.
Specifically, my research investigates how the configuration and composition of landscapes influence the movement and population dynamics of forest birds. Both natural and human-derived fragmenting of habitat can influence where birds settle, how they access the resources they need to survive and reproduce, and these factors in turn affect population demographics. Most recently, I have been studying the ability of individuals to move through and utilize forested areas which have been modified through timber harvest as they seek out resources for the breeding and postfledging phases. As well I am working in collaboration with Parks Canada scientists to examine in the influence of high density moose populations on forest bird communities in Gros Morne National Park. Many of my projects are conducted in collaboration or consultation with representatives of industry and government agencies, seeking to improve the management and sustainability of natural resource extraction.