Danaus plexippus, also known as the monarch butterfly, is a fascinating butterfly that feeds on milkweed plants. Depending on where you are in the world, you may also hear people refer to this species as the black-veined tawny tiger, the vagabond tiger, or even the common tiger. Want to learn more about this beautiful butterfly? Read on to discover 10 incredible monarch butterfly facts!
1. Monarch butterflies huddle together when temperatures drop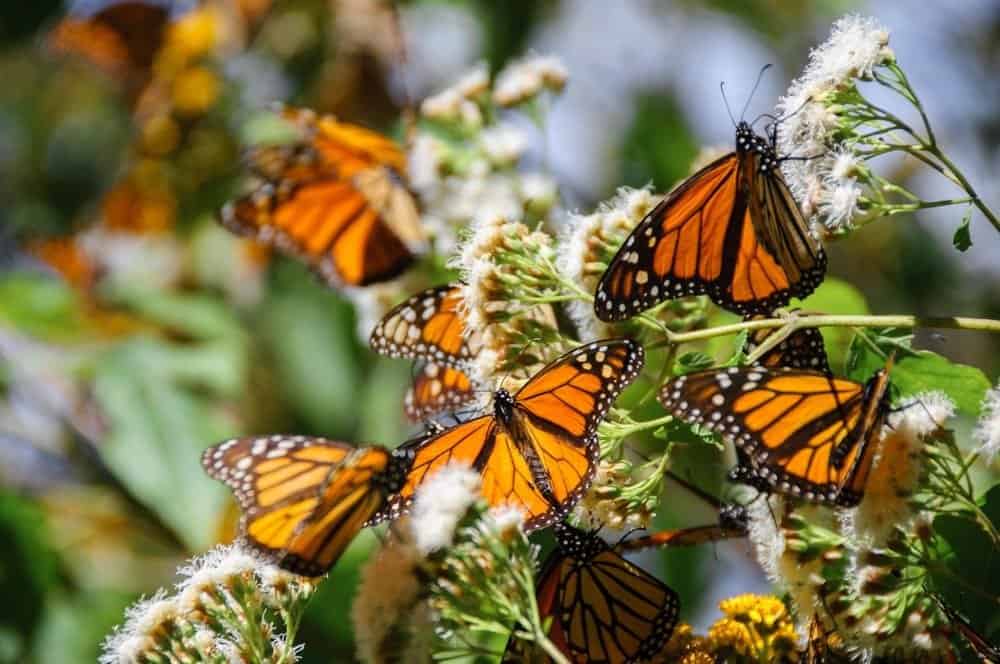 Monarch butterflies only migrate during the day. At dusk, they swarm down from the mountains and form dense hordes on the ground. When butterflies gather together, they form what's called a roost or bivouac. A population of monarch butterflies on a single tree can swell to thousands!
Although a single monarch butterfly weighs only one gram, the combined weight of thousands of monarch butterflies is huge. While an oyamel tree can usually hold the weight of a swarm of butterflies, some instances of branch snapping do occur.
2. Monarch butterfly migration is a natural part of its life cycle
Migration is an innate behavior in monarch butterflies. While the butterfly itself may not be able to return to the pond it was born in, the butterfly hatching from its eggs will. Monarch butterflies can fly 100 miles per day and migrate 3,000 miles per year. Such a long journey requires a combination of airflow and heat.
3. The flying speed of the monarch butterfly is quite amazing
Monarch butterflies can fly at speeds of 4 – 12 mph. For perspective, a normal human jogging pace is between 6 and 8 mph. If conditions are right, monarch butterflies can soar to altitudes of up to 10,000 feet. In one day, the furthest monarch butterfly ever flown traveled more than 260 miles!
4. Monarch butterflies have a different diet than other butterflies
Monarch butterflies can increase in mass up to 2,700 times. These tiny caterpillars then go on to eat a poisonous plant called milkweed. Monarch butterfly caterpillars will remain undisturbed for about 10 to 17 days. Once a monarch butterfly becomes a butterfly, it only lives 2 to 6 weeks.
5. Monarch butterflies and caterpillars are highly toxic to predators
The milkweed that monarch caterpillars and butterflies feed on contains a poison that deters predators. Monarch butterflies are harmful to birds of prey because they absorb but resist plant toxins. The poison builds up in their bodies, spoiling everyone's sense of smell. Over time, their predators have learned to avoid them. In fact, the orange color of these butterflies' wings warns off their predators.
6. The Monarch butterfly was named after King William III
Due to early settlers' admiration for the monarch butterfly's striking orange hue, the species was named "monarch" in honor of King William III, also known as the Orange Prince. Thousands of small, colored scales cover the monarch butterfly's wings, giving it a vibrant orange hue. The natural breakdown of these scales causes the monarch butterfly to lose its vitality towards the end of its life cycle.
7. Orange doesn't mean it's a monarch butterfly
There are other species of butterflies that resemble monarch butterflies in appearance; they include queen, soldier, and governor butterflies. On the other hand, each type has some key differences. The monarch butterfly has several black lines on its bright orange wings. Additionally, they have white spots along the edges of their black wings.
8. Female monarch butterflies lay hundreds of eggs at a time
In the wild, a single female monarch butterfly can lay hundreds of eggs, usually on milkweed plants. When a butterfly is grown in captivity, the number of eggs it lays increases dramatically. Female monarch butterflies lay sticky-coated eggs on the underside of poisonous milkweed leaves. A few days after hatching, the caterpillar feeds entirely on the milkweed leaf from which it was hatched!
9. You can tell the difference between female and male monarch butterflies if you know what to look for
The differences between male and female monarch butterflies are fairly indistinct. A male monarch butterfly will have a little black mark on the wing vein just below the disc cells. Females do not have this black spot. The markings are clearly visible whenever the wings are open, and occasionally even when they are closed. Males also have slightly lower wing veins than females.
10. You can create a monarch butterfly garden!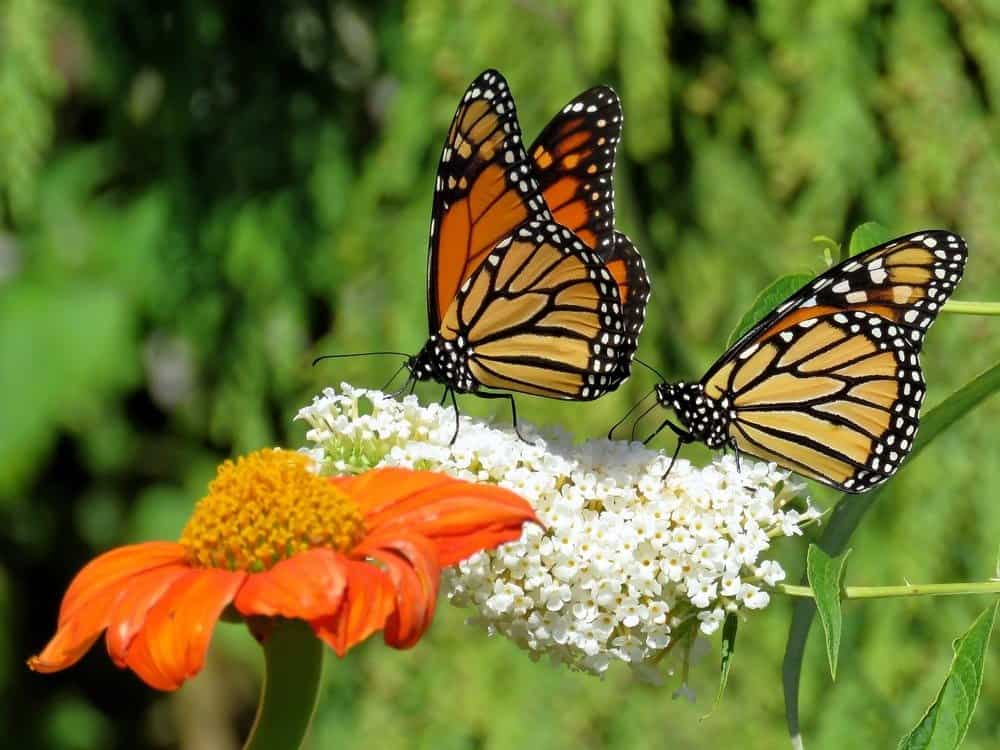 Monarch butterflies are important pollinators for gardens and ecosystems. Growers should consider monarch butterfly caterpillars. Milkweed plants allow monarch caterpillars to feed immediately after hatching. In addition to milkweed, these butterflies are known for their fondness for butterflyweed, coneflowers, asters, bee balm, joe pyeweed, goldenrod, daylily, and penstemon.
Regular milkweed is only slightly harmful to humans, though only when ingested in large quantities. Milkweed can also cause skin and eye irritation if handled. Therefore, for your own safety, you should take precautions such as wearing gloves or washing your hands immediately after handling. While monarchs and butterflies can be harmful if eaten, exposure to them should not result in any kind of catastrophic outcome.
I am broadly interested in how human activities influence the ability of wildlife to persist in the modified environments that we create.
Specifically, my research investigates how the configuration and composition of landscapes influence the movement and population dynamics of forest birds. Both natural and human-derived fragmenting of habitat can influence where birds settle, how they access the resources they need to survive and reproduce, and these factors in turn affect population demographics. Most recently, I have been studying the ability of individuals to move through and utilize forested areas which have been modified through timber harvest as they seek out resources for the breeding and postfledging phases. As well I am working in collaboration with Parks Canada scientists to examine in the influence of high density moose populations on forest bird communities in Gros Morne National Park. Many of my projects are conducted in collaboration or consultation with representatives of industry and government agencies, seeking to improve the management and sustainability of natural resource extraction.